From January to May 2021, we have carried out sugarcane planting day at 6 schools nearby our sugar mill. Total 242 teachers and students from primary, high school and vocational education participated this year.
This project has started in 2018 and over 700 students have participated this program since then. We aim to develop better understandings towards sugarcane, as sugar industry is one of the major industry in Udonthani, Thailand.
On the planting day, students planted seed cane provided from our company farm after having our staff explain how to plant the cane.  This sugarcane will be harvested in October- December this year and will be provided as supplementary seedling for our contracted farmers.
We strive to support community to develop understanding towards sugar industry.
<@Ban Pako School (Primary School) on 14/01/2021>
<@Ban Sokkoon School (Primary School) on 18/01/2021>
<@Ban Non Dong Man School (High School) on 01/05/2021>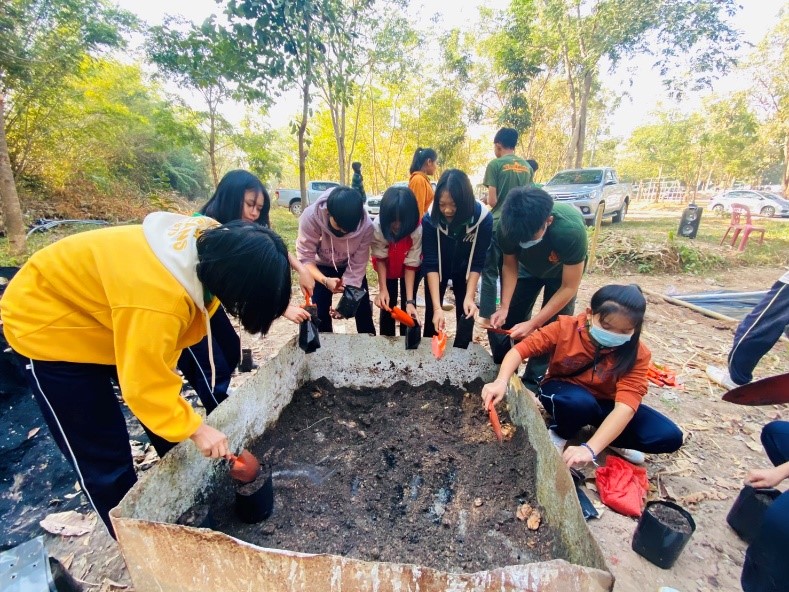 <@E-sarn Technological College (High Vocational Certificate) on 13/01/2021>
<@Nongchangkaw School (Primary School)on 19/01/2021>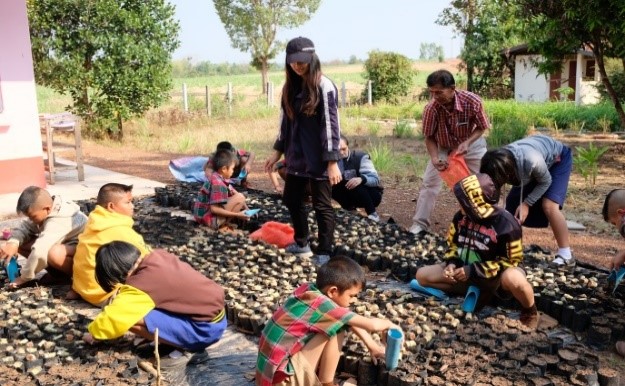 <@Kamkeangankoon School (Primary School) on 29/03/2021>