To increase the efficiency of sugarcane production in a comprehensive way, Kasetphol Sugar Company Limited has been joining a 3-year program by 3 parties(BAAC, OCSB and Sugar mill) under Memorandum of Cooperation with 3 Parties Project to Enhance Credit for Comprehensive Sugarcane Production Efficiency 2019 – 2021.
The program aims to support harvester loans and is in 2nd year now.
For this year, 17 farmers have been selected and on September 15, 2021, dCEO Mr. Hiroshi Furuya had participated Signing Ceremony of Guarantee letter at the Office of the Bank for Agriculture and Agricultural Cooperatives (BAAC) Udon Thani Province.
We agreed to join this program as we follow the government's policy to reduce air pollution PM 2.5, as well as to help farmers who need agricultural tools to grow sugar cane, but lack the money.
It also increases the number of sugarcane harvesters and develops a model of environmental-friendly sugarcane cultivation with less labor.
We strive to support and encourage farmers to cut 100% fresh sugarcane under the cooperation of the project.
<Mr. Somwang Butsamran, Director – BAAC Udonthani and Mr. Hiroshi Furuya, Kaset Phol Sugar Ltd.- Deputy CEO jointly celebrate the signing of guarantee letter for tripartite cooperation for the productivity enhancement loan campaign of year 2019-2021.>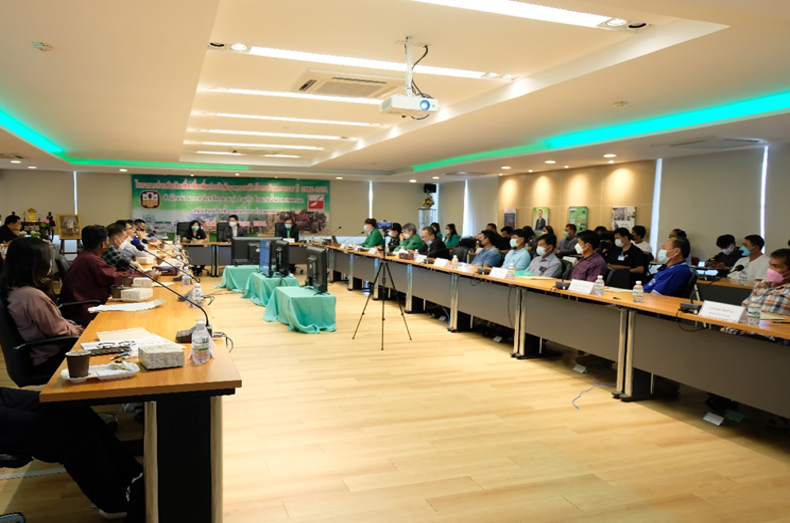 <Signing ceremony of guarantee letter for Tripartite cooperation of guarantee of cooperation for the productivity enhancement loan campaign of year 2019-2021.>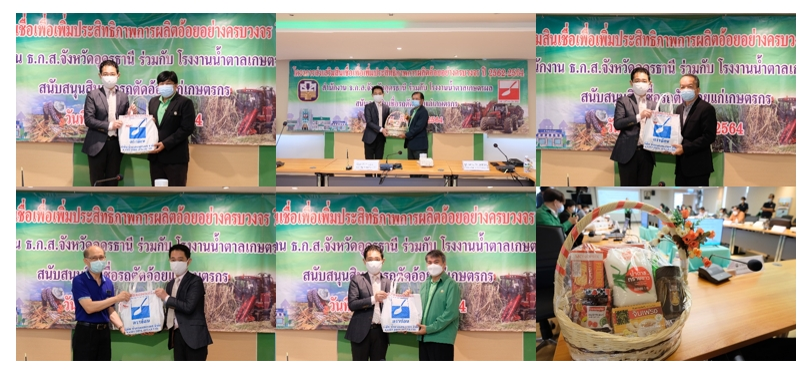 <Mr. Hiroshi Furuya, Deputy CEO gladly present the token of appreciation to managers and representatives of all 7 branches of BAAC and  the president of north-eastern grower association. The gift was made from recycled/environmental-friendly sugar bag.>